WICIE AND

NEARBY ATTRACTIONS
Wicie is covered by the environmental protection Program Natura 2000.
WICIE is a seaside village with a very favorable geographical location on the central coast of the Baltic Sea. The location between the Baltic Sea and Lake Kopań, among the pine forests, away from large cities or crowded resorts, creates unique climatic conditions conducive to the treatment of respiratory, immune and cardiovascular diseases, hypertension and allergies. The beach in Wicie is sandy, with some small stones here and there.
Here everyone can find something for themselves. It is a perfect place for those who love active recreation. In Wicie, there are excellent conditions for riding a bike, nordic walking, jogging or water sports.
Out of summer season, Wicie is a small village, but in summer it becomes a place for family holiday where you can find a lot of food outlets, grocery shops, cafes, ice cream parlors, or places with attractions for children such as playgrounds, inflatable castles, go-carts, electric scooters and many more. The number of attractions and holidaymakers make Wicie a place where everyone can find something for themselves, without crowds in the village center or on the beach.
Cycling-walking path Wicie – Darłówko
We, as well as many other people, believe that it is the most beautiful cycling-walking path on the coast. Safe, uncrowded, without moving vehicles. It is about 10km long and, throughout its length, it runs along the seaside beach. A part of the path leads through the spit between the Baltic Sea and Lake Kopań.
The view of the beautiful Baltic Sea on one side and Lake Kopań on the other is breathtaking at times.
It is a magical place for those who love active recreation. It is ideal for running, relaxing walks and cycling. Here you can recharge your batteries for the next year, and the unforgettable views will make it easy for you to choose the next holiday destination !
MARINE PANORAMA AQUAPARK IN JAROSŁAWIEC
It is located 7 km from our resort. The outdoor pool complex with slides and heated indoor swimming pools and many attractions for children and adults.
GO-CART TRACK IN RUSINOWO
Approximately 1500 m from our resort, there is a go-cart track open in summer. Here you can feel an adrenaline rush and compete against your friends and family, whereas the youngest drivers can feel like Lewis Hamilton.
WATER PARK, BOWLING ALLEY JAN IN DARŁÓWKO
It is located 15 km from our resort. In the water park there are sports and recreational swimming pools, slides, children's pool, wild river, gastronomic points, sauna, jacuzzi, solarium, bowling alley, and a beauty spa.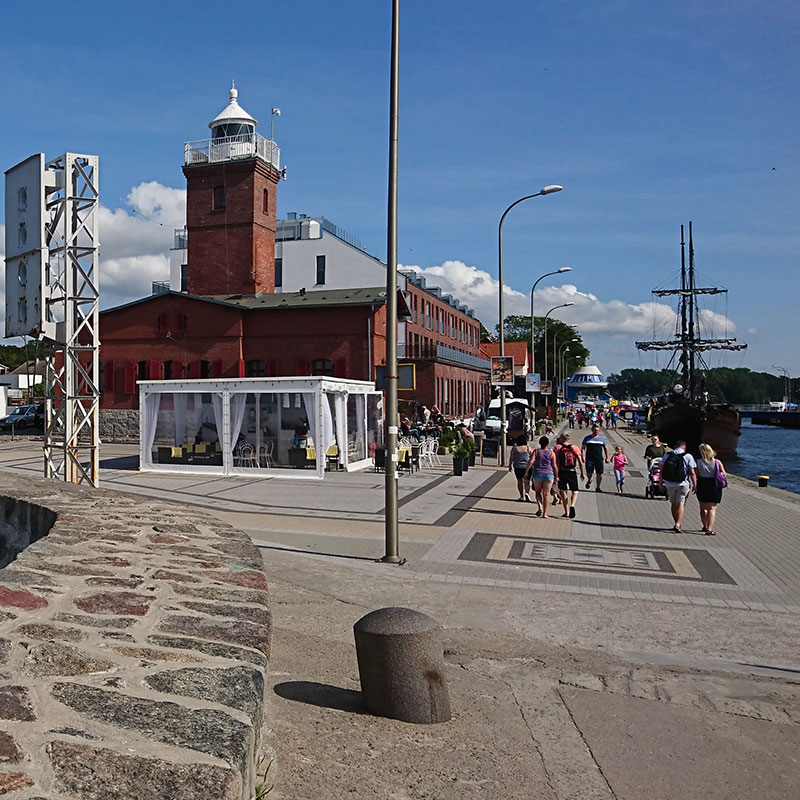 It is located 16 km from our resort. This is a great place for people who love wind, water and sailing. From here you can set out with your family for a sightseeing cruise on the Baltic Sea. On the eastern side of the wharf, sailors will find a safe harbor and a modern marina. It is also worth to visit the lighthouse and admire the sliding bridge. In the center of Darłowo, you can also visit the Pomeranian Dukes' Castle.